Londoners encouraged to have a say on their ambulance service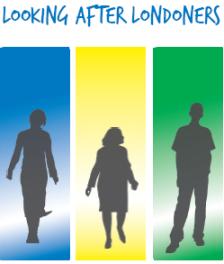 Londoners are being invited to have their say on the future of the capital's ambulance service as it becomes the first in the country to consult on its plans to become an NHS foundation trust.
At the same time, residents can sign up as members of the London Ambulance Service, giving them the chance to be more involved in how local 999 emergency healthcare services are developed and delivered. London bombings survivor Gill Hicks MBE, who was treated by ambulance staff on 7 July 2005, has become the Service's first public member.
She said: "As the greatest supporter of the London Ambulance Service, it is a great honour and I am extremely proud to be the first signed member. This is a brilliant opportunity for us, the public, to not only show our support and appreciation for all this service does, but to better understand how we can participate in shaping the future of our emergency care."
Public road shows and events will be held across the capital over the next 14 weeks to give Londoners the opportunity to meet ambulance staff and find out more about the proposals.
Chief Executive Peter Bradley, said: "It's not very often that people call their ambulance service, but you never know when it might be you or a loved one who needs our care. Londoners can help shape that care by giving us their views and becoming members of their local ambulance service."
He added: "We are recognised for the quality of emergency healthcare we provide, and we believe that as a foundation trust we will be able to improve our services further, and more quickly.
"We will remain an NHS organisation and the care we provide will still be free, but we will have more independence to make changes to our services. Unlike at present, we will be able to retain surplus funds to re-invest in better facilities and services for our patients.
"And the people who matter most – local residents and patients – will play an important role in helping us to develop the ambulance service to ensure it meets the needs of Londoners now and in the future."
The findings from the consultation will form part of the Service's application to the independent regulator Monitor to become a foundation trust.
The consultation will run for 14 weeks, from Monday 9 February to Friday 15 May. People can find out more about the consultation, including dates for public events, and how to become a member of the London Ambulance Service at  www.londonambulance.nhs.uk/ft. Alternatively they can contact the Foundation Trust team on FREEPHONE 0800 7311 388 or email [email protected]
– Ends –
Notes to editors
NHS ambulance trusts can apply to be foundation trusts from 1 April 2009
For further information please contact the Communications Department on 020 7921 5113.